Well-being Holidays: The Healing Power of Nature & Travel at FitCamp Montenegro
In today's fast-paced world, mental health has become an increasingly important aspect of overall well-being. As stress levels rise, people are turning towards nature and travel to find relief and healing. At FitCamp Montenegro, we are pointing out the transformative power of nature, engaging in various activities like yoga, mindfulness, hiking, nutrition, reading, writing, and similar. So we decided to make a blog post about the profound connection between mental health and healing in nature, combined with the activities FitCamp Montenegro offers through our programs.
It doesn't matter if it's a one-day experience (such as Women's Circle) or a 5-night stay (such as a Mindful Retreat or Wellbeing Holiday), FitCamp's focus stays the same – to bring you to the next level of vacation by achieving permanent benefits that will serve you in your every day life too!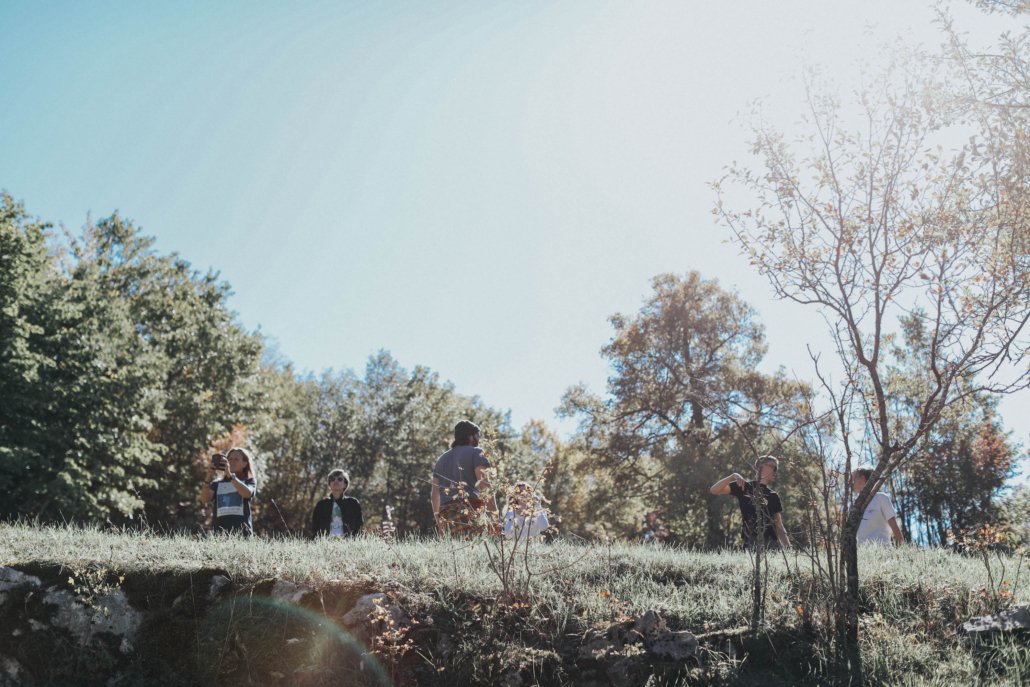 Mental Health and Nature Healing
The link between mental health and spending time in nature must be clear to everyone. Nature has a remarkable way of calming the mind, reducing stress, and improving overall mood. At FitCamp Montenegro, visitors can immerse themselves in the stunning natural beauties of Montenegro. Surrounded by lush forests and breathtaking mountains, located in the close vicinity of crystal clear lakes and rivers, participants can experience a sense of tranquillity that revitalises their mental state.
The Healing Power of Travel
Travelling to unique and beautiful destinations such as Montenegro, opens a myriad of benefits for mental and physical health. Stepping out of the daily routine and experiencing new environments can encourage a sense of wonder and excitement, relieving symptoms of anxiety and depression. FitCamp Montenegro's location provides an ideal backdrop for a transformative travel experience. Put your hands and feet into the soil, reconnect with our mother Earth and release all the stress your body accumulates through a simple practice such as grounding.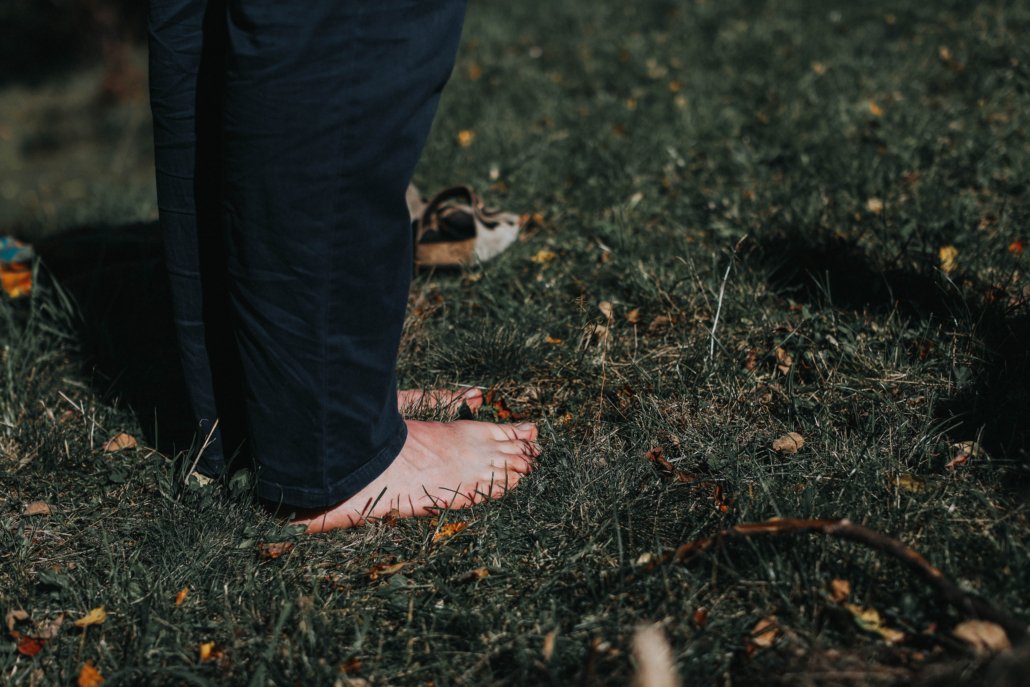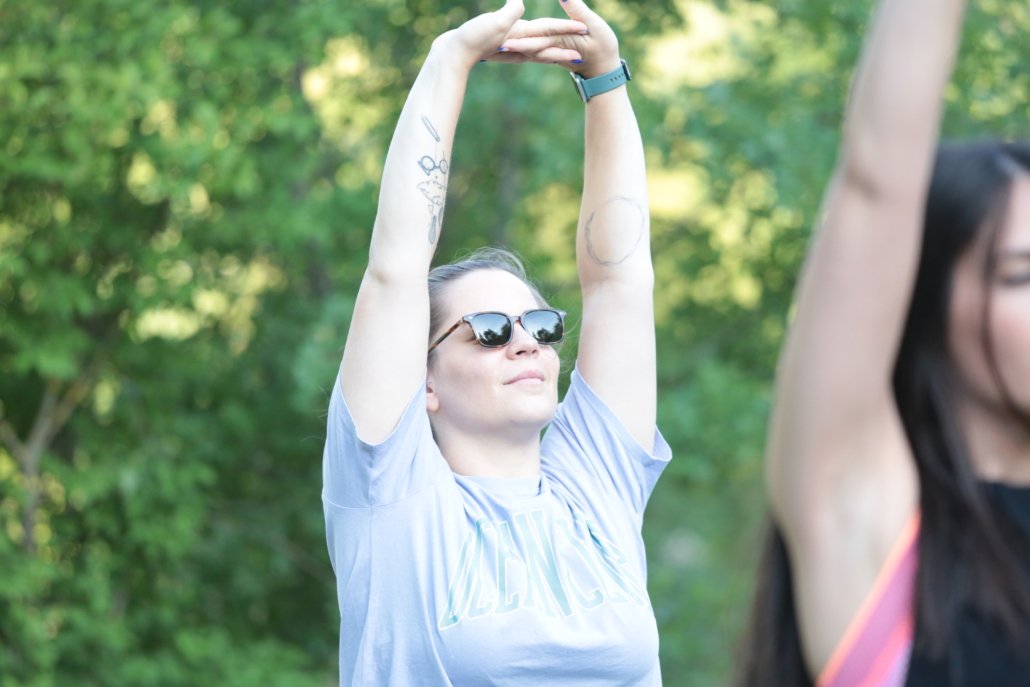 Discovering Ways of Mindfulness and Wellness
FitCamp Montenegro caters to individuals seeking mindfulness and wellness activities. Through carefully curated programs, participants can engage in activities like yoga and meditation, which enhance self-awareness and inner peace. The serenity of the surroundings adds an extra dimension to these practices, allowing participants to achieve a deeper level of mindfulness.
Yoga has long been honoured for its positive impact on mental and physical health. At FitCamp Montenegro, experienced yoga instructors lead classes tailored to all skill levels. Whether you are a beginner or an experienced practitioner, yoga can help reduce stress, improve flexibility, and cultivate a greater sense of well-being. If you are more into fitness, we are here to offer this practice too.
Hiking is not only an excellent form of physical exercise but also a means of connecting with nature on a profound level. Montenegro offers marked hiking trails that take participants through scenic routes, where they can embrace the natural wonders and enjoy the sense of accomplishment that comes with conquering new heights. Read the experience of one of our guests here.
Swimming is a refreshing activity that promotes mental clarity and relaxation. FitCamp Montenegro's location is a 10-min drive from Krupac and Slano Lakes, which offers participants the opportunity to rejuvenate in the refreshing waters while soaking in the beauty of the surroundings.
FitCamp Montenegro is here for travellers seeking to experience the ultimate relaxation through yoga, nature healing, mindfulness, nutrition and all this by minding the environment and local community. The breathtaking landscapes, numerous activities, and the chance to explore the world contribute to a profound and transformative experience. By embarking on this journey of self-discovery, FitCamp Montenegro visitors can leave with a renewed sense of balance, inner peace, and overall well-being. The point is – you should disconnect to reconnect, and let us take you to the next level of vacation.
Welcome to our community!
https://fitcamp-montenegro.com/wp-content/uploads/2022/11/wellbeing-holidays-FitCamp-Montenegro.png
1000
2000
montenegrofitcamp
https://fitcamp-montenegro.com/wp-content/uploads/2020/06/fitcamp-logo-300x102.png
montenegrofitcamp
2023-07-25 14:31:13
2023-07-25 15:12:22
Well-being Holidays: The Healing Power of Nature & Travel at FitCamp Montenegro