How We Gave Birth to "Women Who Play" Offer

Friends & Colleagues Get-together
Without a clear intention, one day in July, I decided to send an email to my dear female colleagues with whom I work and collaborate in harmony. I invited them to join me at the FitCamp estate so that we could brainstorm, test some of the FitCamp services, and explore new possibilities. What was clear and what motivated me to create that email and invite this fine selection of feminine minds was the fact that I needed support, honest feedback, a touch of friendship, and a liberating experience for my mind. Their feedback was beautiful, and the majority of the women I invited confirmed their presence.
A Perfect Day Fueled with Divine Feminine Energy, Honesty & Care
The day finally arrived. It was July 22nd, a hot Saturday afternoon. My inspirational women started arriving, and I welcomed them on the 16-meter-long terrace of the Community House.
First among them was Jasmina. It was our first in-person encounter, and we clicked immediately. She brought me a bouquet of wild medicinal herbs from Durmitor, where she had been resting with her family. Today, one month later, Jasmina and I are crafting a retreat program for 2024, which I am extremely enthusiastic about!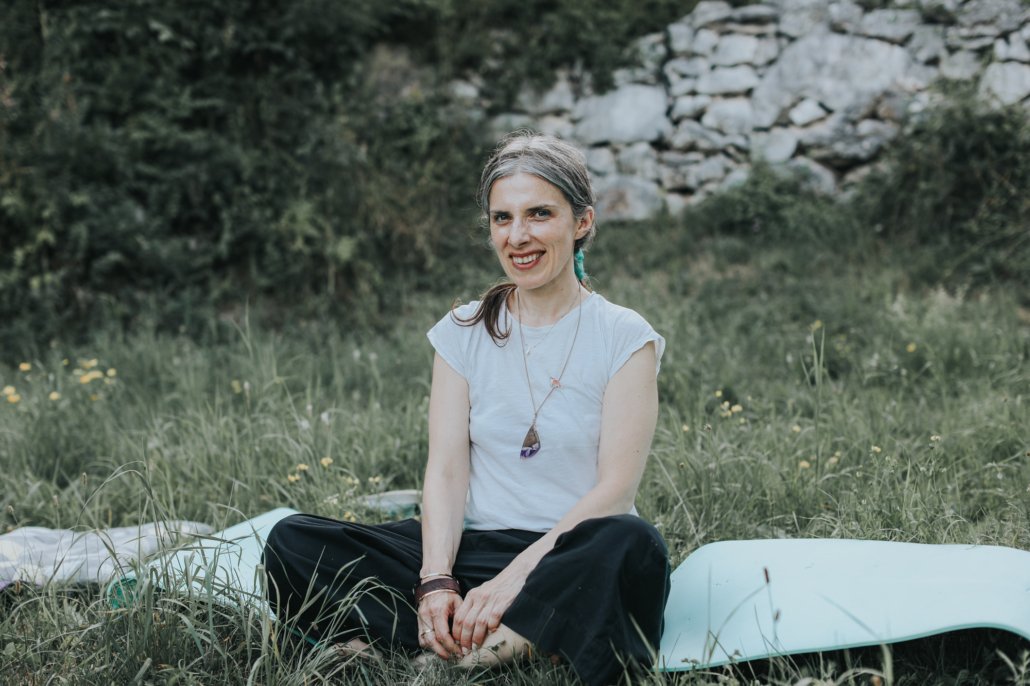 Following Jasmina, a car full of Bokeljke arrived (Bokeljka is a term for a woman from Boka Bay). For those who may not know, Boka Bay is my favourite part of Montenegro and a place where my soul finds solace. Daniela, Kristina, and Jelena arrived together, bringing a piece of beloved Kotor with them. I have had the privilege of working extensively with these amazing women. Kristina acts as the FitCamp mentor for our mindful workshops, which we organise for guests. Daniela is my twin soul and a partner in IconicVoid, or rather, Vomb. Jelena, one of the first Montenegrin entrepreneurs I met, has been in my circle for quite some time, and her remarkable journey reflects significant growth along the way.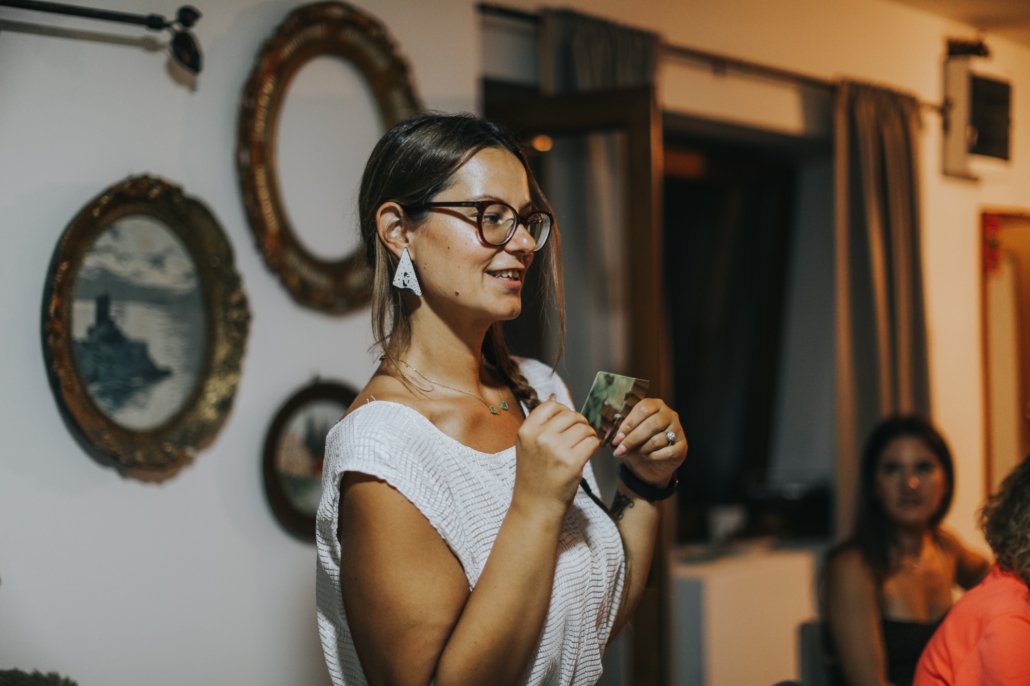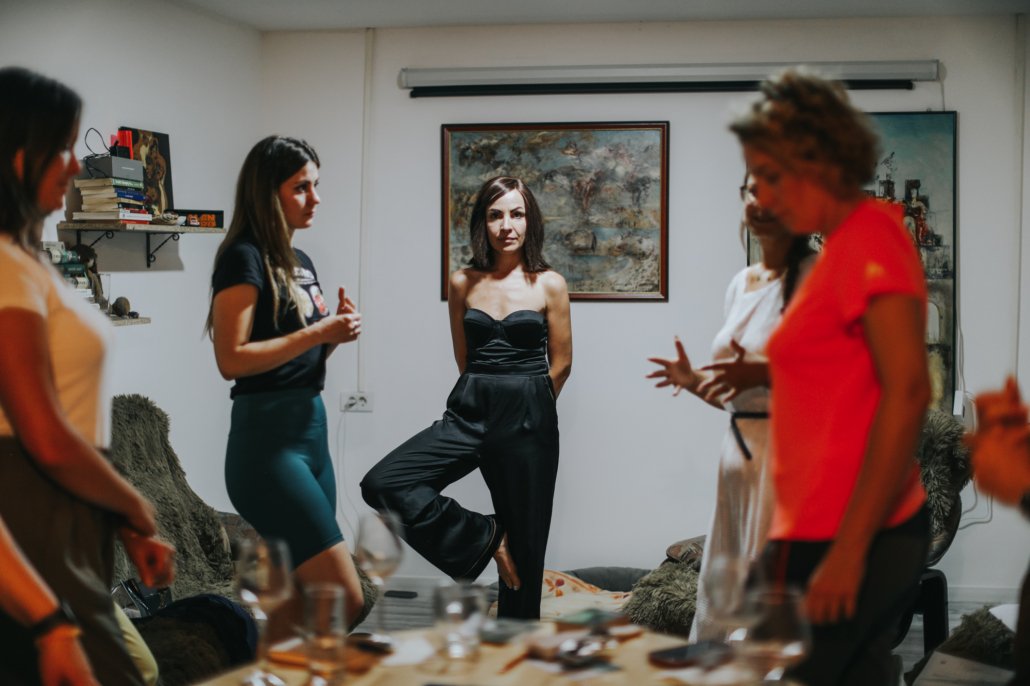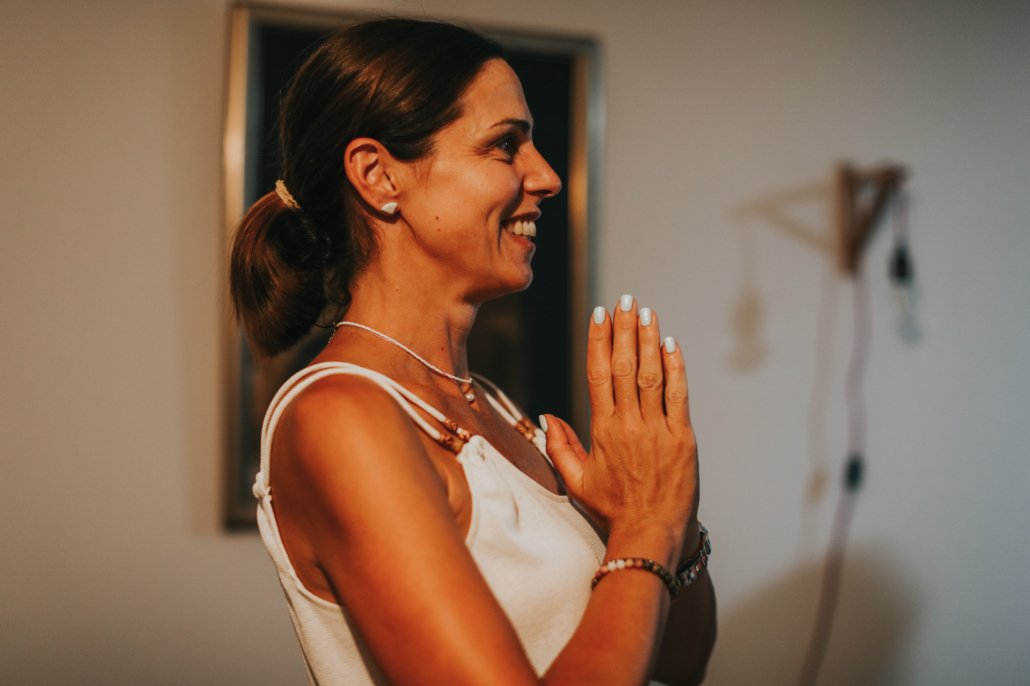 After the Bay, the capital city took the stage. A car filled with women from Podgorica arrived – my sister Aleksandra, who has called Podgorica home for several years now, is my longtime colleague in endeavours to promote Montenegro worldwide; Jovana, a FitCamp mentor on mindfulness and a dear psychologist friend; and Suncica, a FitCamp yoga instructor and a beautiful soul. Working with all three of them has always been a joyful experience. I admire their approach to life. Interestingly, the women who shared car rides to come to FitCamp unintentionally formed a strong bond along the way and awakened similarities among them.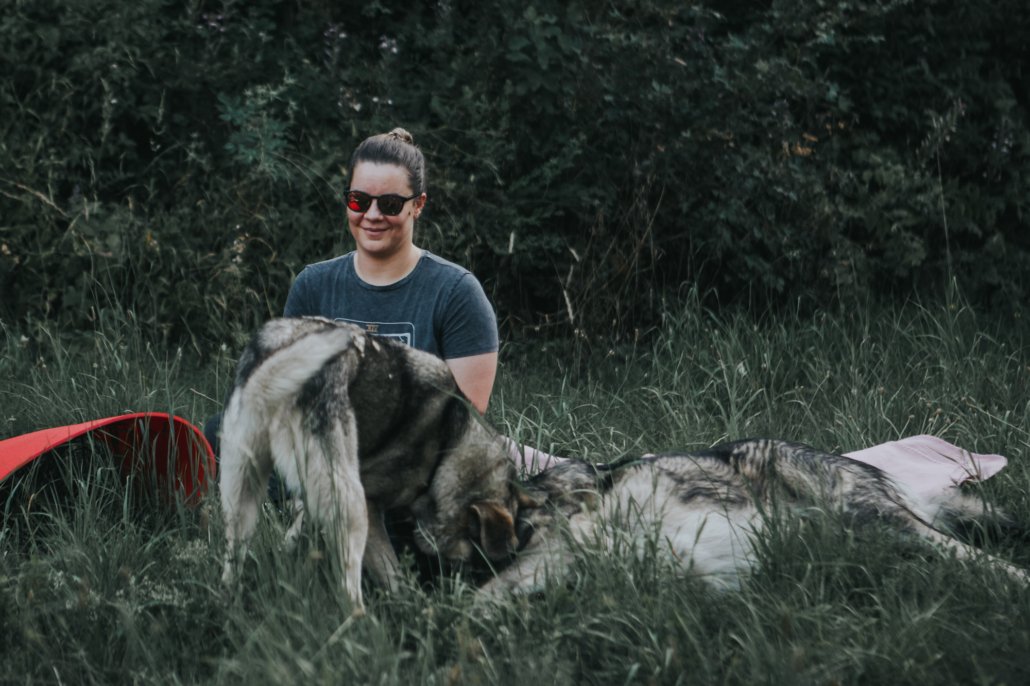 The next arrival was a solo ride. Tamara, a FitCamp yoga instructor, arranged babysitting for her twin daughters and arrived, brimming with beautiful feminine energy, to teach us the art of deep breathing. My collaboration with Tamara only began this summer, but it feels as Sagittarius arrows clicked instantly, and our partnership flows effortlessly like a river.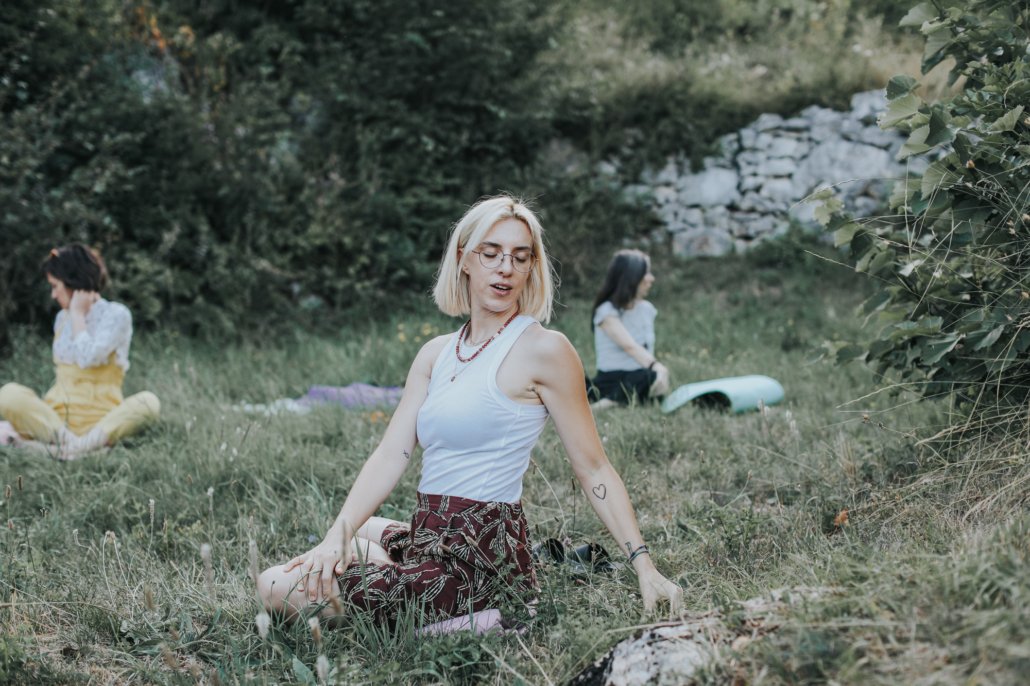 Next, some of my favourite Niksic women arrived. Bojana and Andja are my longtime colleagues and associates, with numerous joint projects under our belts. They are not only cherished companions for wine and gossip but also dedicated FitCamp enthusiasts. Bojana was the first to test our team-building offerings with her team. Andja hails from the same industry as I do, and we frequently embark on joint business travels, sharing professional challenges and successes along the way.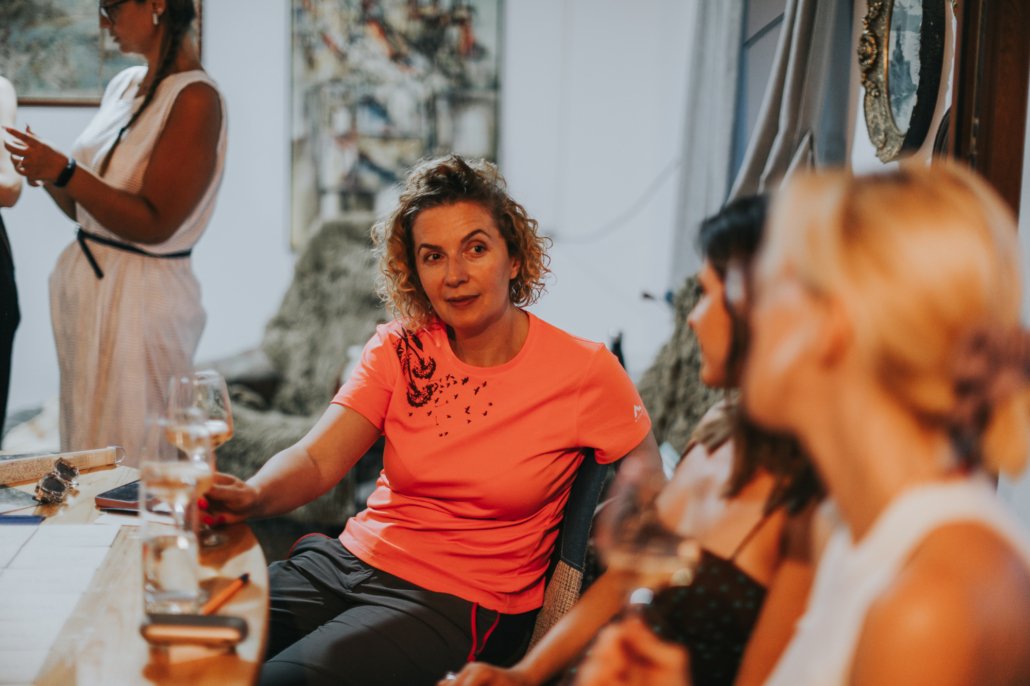 Last but certainly not least, Nada arrived with her partner Andrea. They come from Bar but travelled from Kosovo to join us this time. Nada is our favourite FitCamp photographer, a woman whose talent shines brightly through her personality. We initially connected through business, and our relationship has evolved into a strong support system for each other. Andrea was a first-time acquaintance that day, yet it felt as if I had known her forever.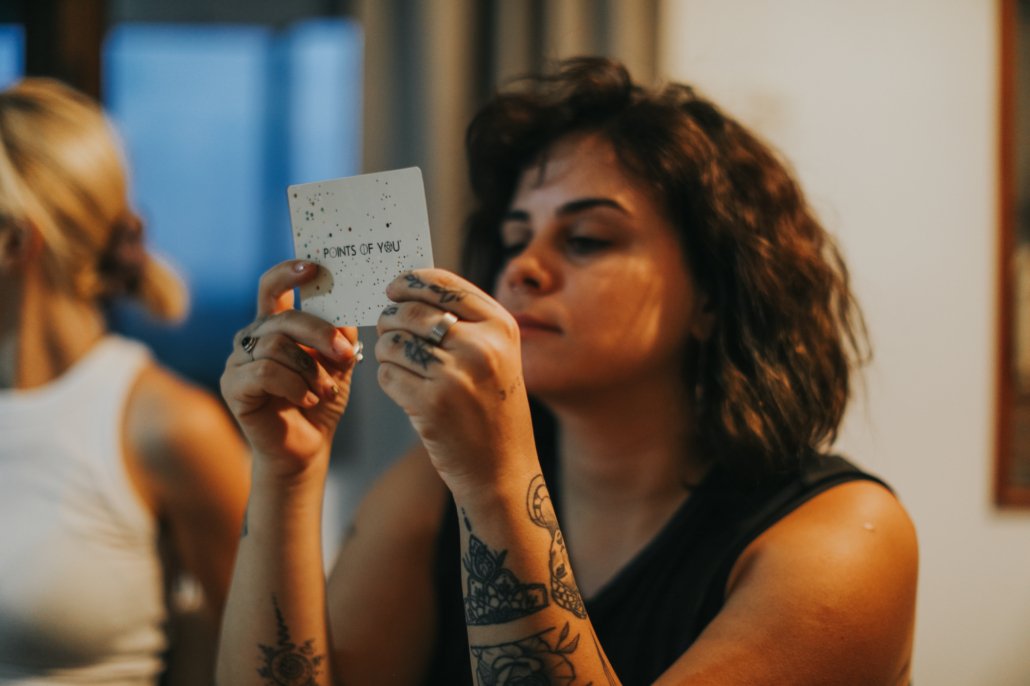 The Flow
After everyone had met and engaged in the obligatory small talk, the day's activities commenced. First, we tested Jasmina's Poetry Workshop, which turned out to be a great source of relief, success, and almost a group therapy session. We were so engrossed in analysing and discussing each other's work that it felt like we needed more time.
Following this intense and beautiful workshop, Tamara led us to the valley, where we comfortably sat on blankets and yoga mats, engaging in Pranayamas – breathing techniques designed to alleviate stress, anxiety, and promote overall well-being. It was a resounding success, in my opinion. What made it even lovelier was the unwavering support these women showed for each other, even though most of them had only just met that day.
After the pranayama session, we returned to the Community House and dove into the third session led by Kristina – Points of You, a mindful workshop, followed by a Mindfulness Map created specifically for our FitCamp guests. We enjoyed every moment, sharing laughter, tears, and a glass or two of wine.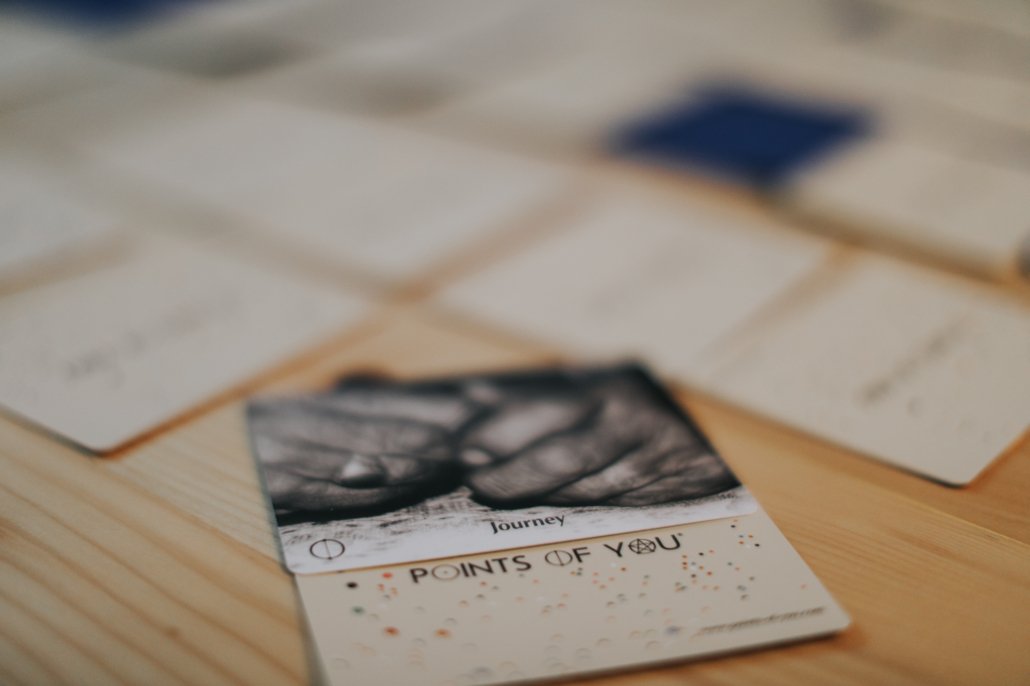 As the evening approached its conclusion, it seemed as though no one was quite ready to leave. Around 9 pm, an unexpected power outage occurred, and we took it as a sign to bid each other a gradual farewell for the evening.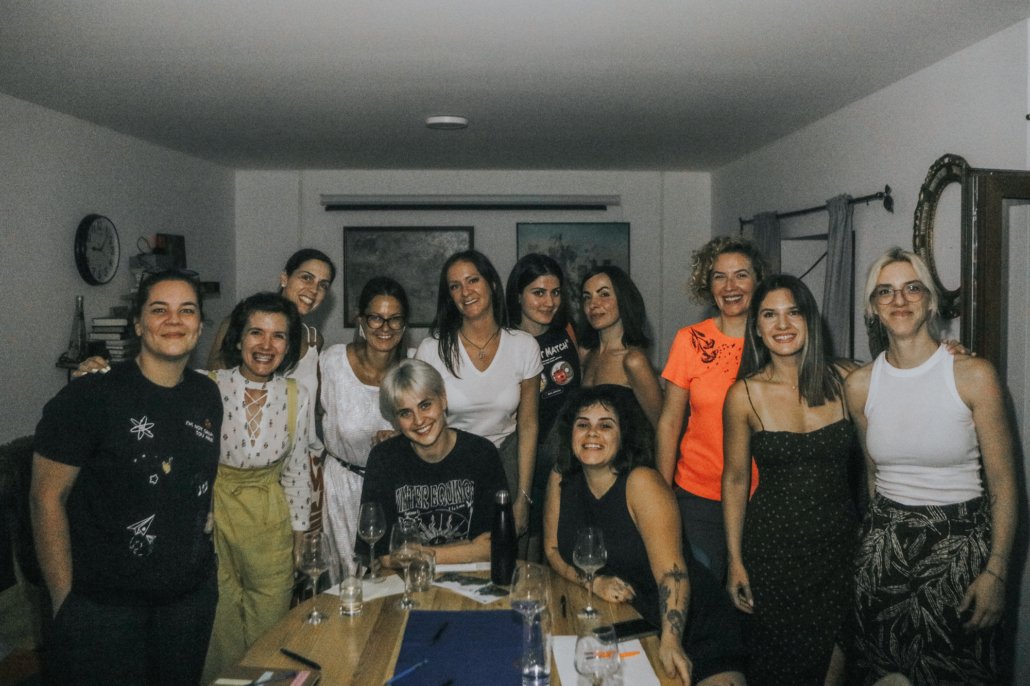 Shaping The Offer
The following day, I spent time at the beach, again in the company of my female companions – my mom and sister. Driven by the profound impressions from the previous day and further inspired by the beauty of Boka Bay, where I had spent my Sunday, my mind began to shape this incredible daily offer that we now officially present on our website. You can find it at this link.
Simply named "Women Who Play", inspired by the poem by a Croatian author that Jasmina shared during her poetry workshop, this offer invites all women out there who crave stress relief, renewed vitality, and dedicated time for themselves to join us in our workshops. Sometimes, even a single day of such an experience can provide you with the wings you need to face the days ahead, be they challenging or easy. My circle of women not only helped me create and further inspired this offer but also offered their wholehearted support in promoting it to other women's circles.
Looking Forward to Connecting with New Women's Circles
When Nada shared her wonderful photos from our delightful day at FitCamp, my dear "Women Who Play" began posting them on social media. This is when other women started reaching out to us, enquiring about how they could join the next event of this nature.
Wondering if this is the right fit for you, your friends, partners, family, or colleagues? Please read the list below, which I hope will provide some clarity.
---
Who is this best for:
Women dealing with high levels of stress.
Women feeling demotivated and anxious.
Women seeking new experiences and aiming to open new chapters in their lives.
Female team building.
Women eager to discover their true selves.
How to book:
Simply get in touch here, and I will promptly address all your questions or schedule a call if necessary.
Who will you be working with:
---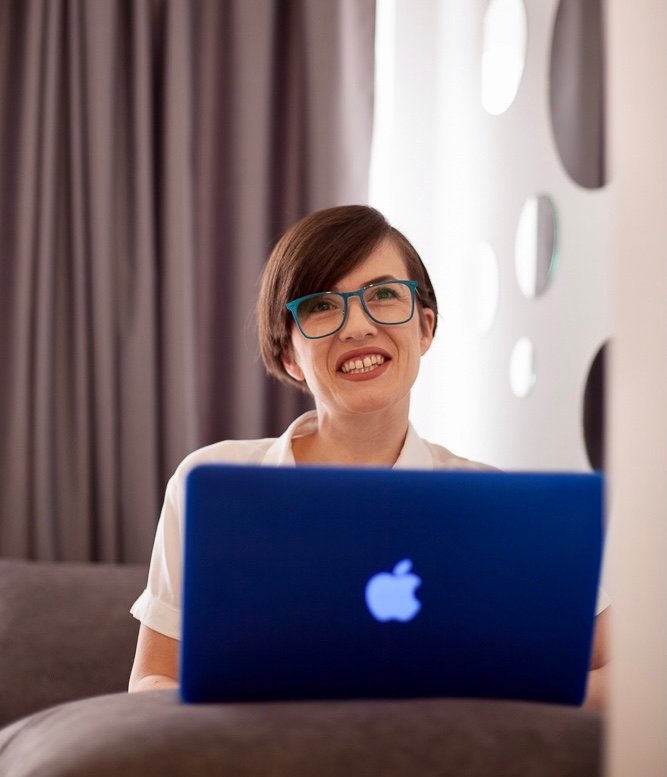 With love,
Andjela (FitCamp Montenegro Founder)
https://fitcamp-montenegro.com/wp-content/uploads/2023/08/women-who-play-fitcamp-montenegro-25.jpg
1333
2000
montenegrofitcamp
https://fitcamp-montenegro.com/wp-content/uploads/2020/06/fitcamp-logo-300x102.png
montenegrofitcamp
2023-08-24 13:53:35
2023-08-24 13:59:32
How We Gave Birth to "Women Who Play" Offer