6 Reasons to Join a Women's Retreat in Montenegro in 2024

In case you are slowly preparing for 2024 resolutions, we are creating this blog post to help you fill your list of things to do for yourself, especially when it comes to travelling with purpose.
Our team of Women Who Play has designed this great program for you and the idea of a women's retreat becomes more enticing as the days pass and our 1st scheduled retreat comes closer. That is why we brainstormed and listed these 6 compelling reasons why you should consider embarking on this transformative journey with our team:
REASON 1 – Empowerment in the Circle
The #MindfulSelfNess women's retreat provides a unique space for unity and empowerment. Surrounded by like-minded individuals, you'll experience a sense of sisterhood that fosters mutual support and understanding. Together, you can boost your strengths and navigate life's challenges with resilience.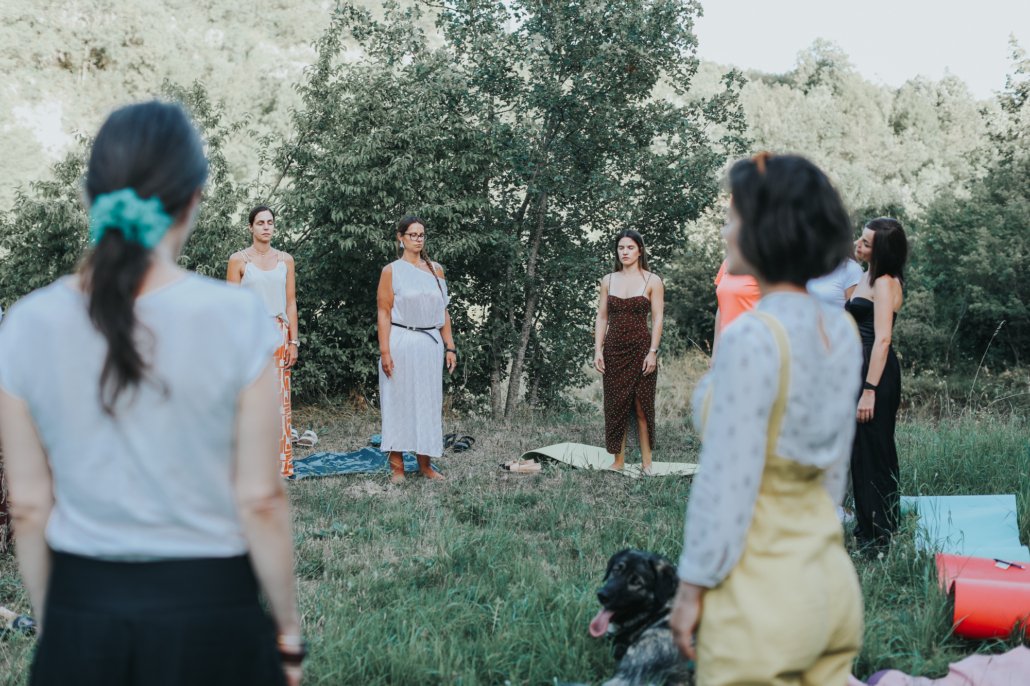 ---
REASON 2 – Tailored Well-being for Women
In 2024, prioritise your well-being with a retreat designed specifically for women. Our program includes tailored yoga sessions, blending breathing and movement to promote holistic well-being. You will realise that yoga is much more than just the physical activity for your body.
Let our team guide you through the holistic needs of women, from mental health and self-care to nutrition and fitness, all through play. This personalised approach ensures you leave not only rejuvenated but equipped with tools for sustained well-being and sustainable living.
---
REASON 3 – Cultivate Lasting Connections with Nature & Ourselves
Our retreat awakes the rejuvenating power of nature, including invigorating hikes on our unique Heart Trail and Teddy-Bare Foot Trail and Visit Dark Skies stargazing sessions, allowing you to connect with the natural world and rejuvenate your mind, body, and spirit.
Here, we forge connections that extend beyond the retreat and not only with nature! The all-feminine environment creates a unique bond, nurturing friendships that endure. Shared experiences, from nature hikes to various workshops, lay the foundation for a supportive network that transcends the confines of the retreat, enriching your life long after the event concludes.
---
REASON 4 – Triple-Pleasure Learning
MindfulselfNess Women Circle will show you creative expression through Poetry, Writing & Voice Therapy – or precisely, we will awaken the best in you and help you re-connect to yourself. Unlocking your creativity through the therapeutic power of poetry and writing will engage you in expressive exercises that encourage self-reflection and personal growth, fostering a deeper connection with your inner self.
Following our Mindfulness Workshop, designed to teach you the art of living in the moment and effective time management, will show you the valuable skills we cherish, and will not only enhance your retreat experience but empower you to lead a more balanced and fulfilling life beyond.
Throughout this journey, we will guide you on a culinary voyage guided by our holistic nutritionist, offering delicious and nourishing plant-based meals. Even if you typically include meat in your diet, our retreat encourages a healthy and diverse approach to food that can benefit you after the retreat. Take this opportunity to explore new flavours and discover the benefits of a nature-centric lifestyle.
---
REASON 5 – Flow of Energy
Experience the profound energy of a women-only circle. Our retreat aims to tap into the collective power of feminine energy, creating a supportive and transformative environment where you can freely express, connect, and grow.
REASON 6 – Sustainable Living
If you have any environmental and social awareness, we are sure that your vacations in 2024 will be with the purpose. Our MindfulSelfNess Women Retreat can easily be your treat! 
On the other hand, for us, it is one more person who understands and appreciates nature, or at least wants to learn how to. During your self-grow moments, we will also guide you through our sustainable lifestyle, hopefully teaching you how to live a more quality life and at the same time respect nature more than ever.
We can't wait to discuss our achievements together while enjoying a cup (or three) of our home-produced herbal teas.
–
---
If our blog inspired you, but you still don't know a lot about our MindfulSelfNess Women Retreat, learn more at this link.
https://fitcamp-montenegro.com/wp-content/uploads/2023/11/5.png
3456
6912
montenegrofitcamp
https://fitcamp-montenegro.com/wp-content/uploads/2020/06/fitcamp-logo-300x102.png
montenegrofitcamp
2023-11-21 09:02:05
2023-11-21 09:02:07
6 Reasons to Join a Women's Retreat in Montenegro in 2024